U of D Class of '79 Tower Yearbook: Finances, Food Fights and Football?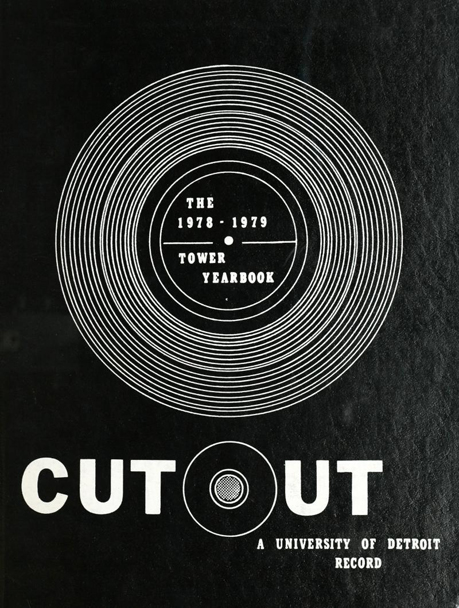 The 1979 Tower Yearbook almost didn't make it out for publication. Severe budget cuts left no money at all for its production. Some students got together with the Dean of Students to gather the necessary resources to produce the yearbook. I am so glad they had the foresight to make this yearbook. One of the most common questions that comes to the archives is from someone looking for  information about a relative that attended the university. Outside of maybe a name listed in the Commencement Program, there is not much more information about the person.
Can you tell the movie Animal House was a big hit with the college crowd back then?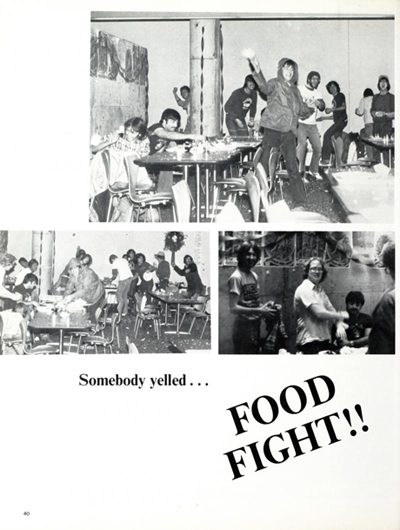 Even though the university football program had ended back in 1964, There were football games for students to attend. From what I can gather going through the Varsity News, the football field was used for high school games and intramural  teams of the fraternities on campus. Check out the special collection of UDMercy Football Program collection for the good old days when the University of Detroit had a football team that played such teams as  Purdue, Texas Tech and Villanova.