"Be sure you have a comfortable cup of tea" Catherine McAuley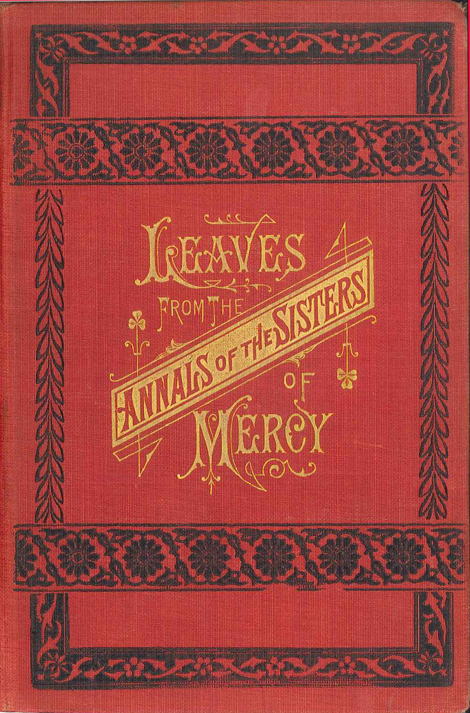 As I was searching around the web looking for special days in January, I came across a page that had January as "Hot Tea Month". It reminded me of a quote that  Catherine McAuley, the founder of the Religious Sisters of Mercy (RSM), said to one of her sisters on her deathbed: "Be sure you have a comfortable cup of tea for them when I am gone." Since then a tea cup has become the symbol of Mercy hospitality.
From those early days in 1830′s in Ireland, the Sisters of Mercy spread their mission to help the poor, sick and unschooled throughout the world. The first Sisters of Mercy arrived in the United States from Ireland in 1843 and soon established hospitals and schools from coast to coast.
From about 1934 there has been a Mercy College of Nursing in the Detroit area which was originally based in a multi-story building on East Grand Boulevard, across the street from St. Joseph Mercy Hospital. Even though there were some debates and conflicts with other nearby Catholic Colleges when the Nursing School decided to build a new motherhouse, novitiate and college, Mother Carmelita persevered and found 40 acres for sale on Outer Drive and Southfield. Mercy College of Detroit opened in its newly constructed building one year later on September 8, 1941.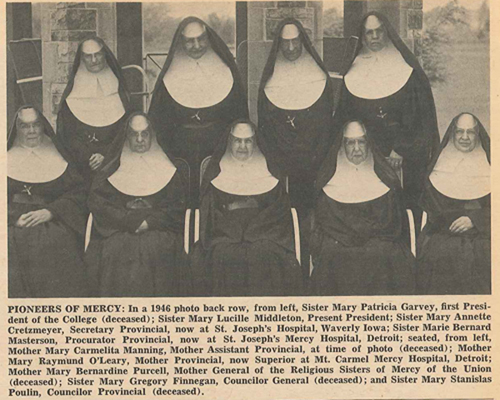 In 1990 Mercy College of Detroit would consolidate with the University of Detroit to become the University of Detroit Mercy. The land for the Outer Drive Campus was later sold to be a campus for Wayne County Community College
On that note: its January in Michigan-I'm going to make myself comfortable with a cup of tea.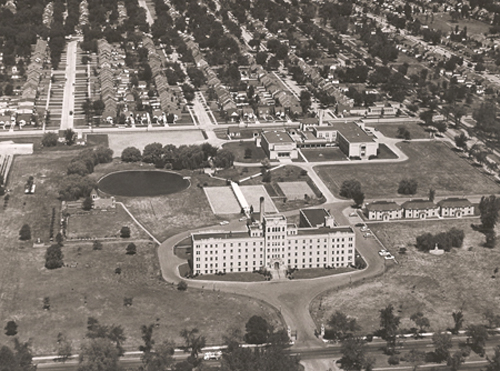 HAPPY NEW YEAR!