The Evolution of the Titans Mascot
The first name for the sports teams at the University of Detroit was "Tigers". Don't know why that name was chosen, but the football teams back in the early days of the university were called the Tigers and even the team cheers used the term. It was not until 1924 that the athletic board officially changed the team nick name to "Titans".  It was felt that the old nickname "Tigers" was not exclusive enough and only created confusion with the baseball fans that followed the city's baseball team. In considering the new moniker, the board voted it as appropriate and distinctive since no other large institution in the country used that title.
For the football games, a St. Bernard puppy called Titan was the team mascot. Not exactly going to instill any fear in the opponents, but maybe he would distract the opposing team so the Titans could win.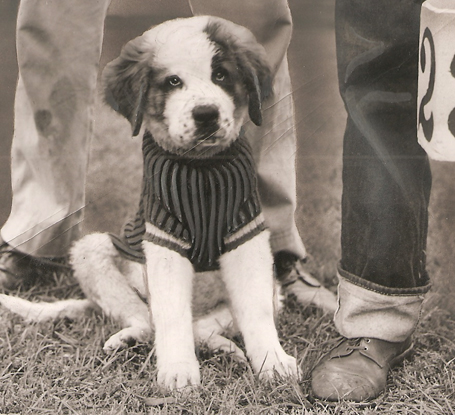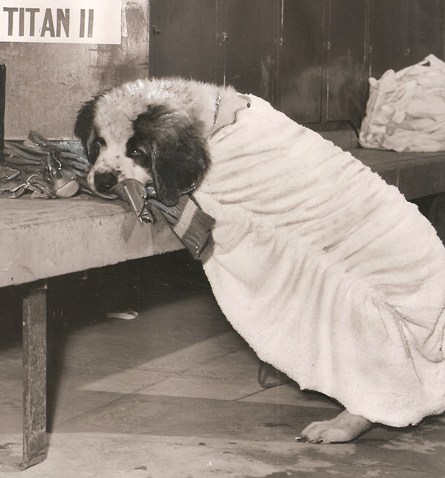 Eventually the warrior image of the Titans came into being although it went through a  number of revisions before the current version.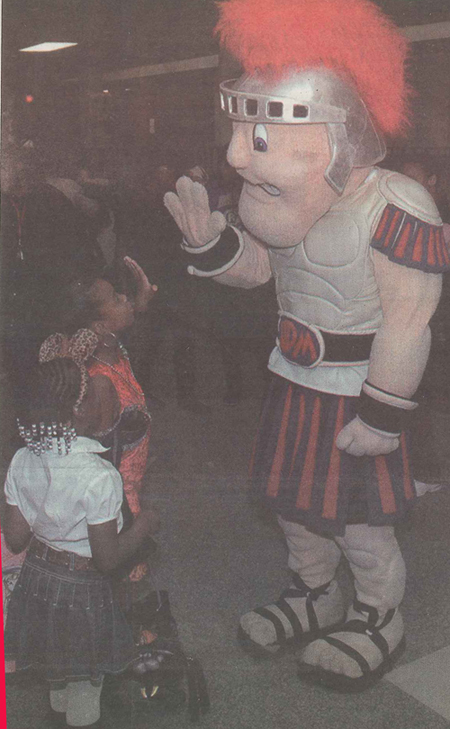 GO TITANS!!!!