Love and Marriage at UDMercy
Since June is a popular month for weddings, I thought I would check through the archives for any wedding activity. 
The chapel at Mercy College was often used for wedding ceremonies. There was an enclosed area in front of the library and next to the chapel where the bride and her attendants would wait before the ceremony.  I remember seeing one wedding party with a medieval theme complete with the groomsmen dressed like they were part of King Arthur's round table.  On the UD McNichols campus one young couple returned to say prayers of thanksgiving at the new Our Lady of Lourdes Shrine (now known as the Honors House)
The student newspapers (Varsity News , Outer Echoes) would occasionally put notices of engagements of students as well as advertisement for diamonds.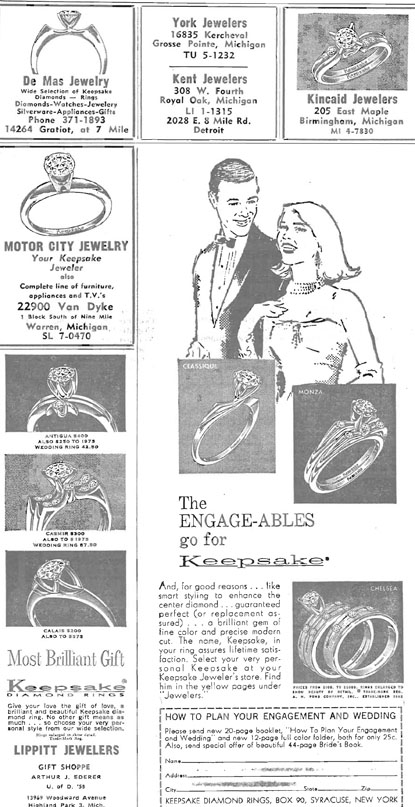 Although there may not be any kind of count on the number of students who met at the university and later married, it would not surprise me if there were a fair number if the number of couples profiled in the alumni publication Spiritus is any indication.