1930 University of Detroit Dynamic Club Pin: A Mystery Organization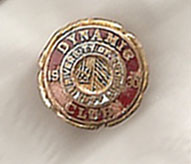 I get notices from our ebay account of items related to the University of Detroit Mercy. I went ahead and picked up this pin and thought I would research it later to see what this club was about. There is nothing about this club mentioned in the Varsity News or Tower Yearbooks during that period of time. I can find a lot of clubs – but no Dynamic Club. Attempts to find out its origin from the seller only adds to the mystery. The seller found it while digging a hole in a garden in Los Angeles California. How it got from Detroit to California is anybody's guess. Here is a listing of the clubs I did find (minus all the fraternities, sororities and the various professional societies like engineering and architecture for students).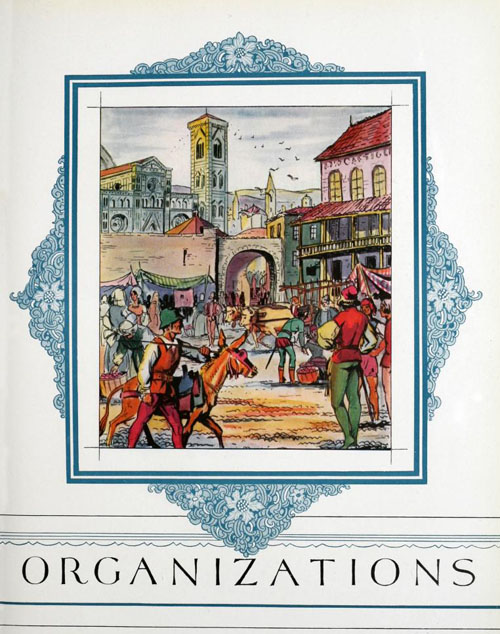 Glider Club (with Grasshopper Club for rookie glider pilots)
Flyers Club
Jesters Club
Toledo Club
Cleveland Club
Alpena Club
Motorcycle Club
Glee Club
Adspirers (Advertising Club)
Frosh Co-ed Club
Dramatic Club
Filipino/Philippino Club
Grand Rapids Club
Symposium (Philosophical Society Club)
Cooley Club (Law School)
Faculty Club
Saginaw Club
Cosmopolitan Club
Hamtramck Club
Wilkes-Barre Club
Spanish Club
Spanish-American Club
UD Golf Club
National Defense Club
Chess Club/Chess & Checkers Club
Camera Club
German Club
Aeronautical Club
Dinan Co-ed Club
Buffalo Club (N.Y.?)
Kadaver Klub
Mt. Clemens Club
Senior Girls Club
A subset of one of these clubs or with the High School or Alumni Association? Does anyone have any idea?