UDM School of Architecture Celebrates 50th Anniversary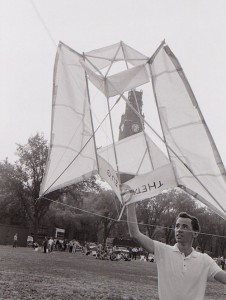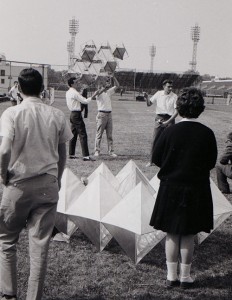 "Go fly a kite," does not sound like an architectural project if you think  architecture students just deals with buildings firmly stuck on the ground, but that was a final assignment from architecture instructors Robert Camblin and Jens  Plum in 1963. Each student had to design and construct a scale model, taking into consideration various architectural components such as design, color, structure and function. The class of '63 was the first to graduate a class from U of D with a Bachelor of Architecture.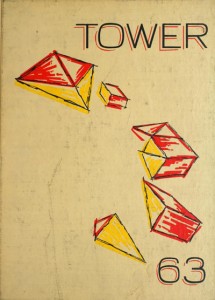 The architecture program had been in place since 1922 as part of the engineering program and up until 1957 it was referred to as a five-year program in architectural engineering. In 1965 the "Department of Architecture" was made School of Architecture with Bruno Leon named as the first dean of the new school.
The School or Architecture is not just about buildings any more. It also includes Digital Media Studies (DMS), a unique program combining theory, design and technology. DMS is designed to prepare graduates for work in digital media fields such as graphic design, web authoring, branding, print, video and video game design.
A new building or structure is not an isolated event. UDM's unique Master of Community Development launched in 2006, is a program that provides a holistic approach to the theory and practice of community development. This interdisciplinary graduate program has a foundation rooted in service, social justice, and sustainability. The news media seems to make a big deal about the city of Detroit going bankrupt, but the UDM School of Architecture is doing something to promote the positive image of Detroit with events like the Detroit Design Festival's "Light Up Livernois"
As the School of Architecture continues to evolve, I would say it is still flying as high as a kite!