Works of Mercy and the Mercy Medallion
From 1980 to 1991 Mercy College of Detroit awarded Mercy Medallion to recognize and thank those honored for their service to the people of Detroit and Michigan through their own personal works of Mercy.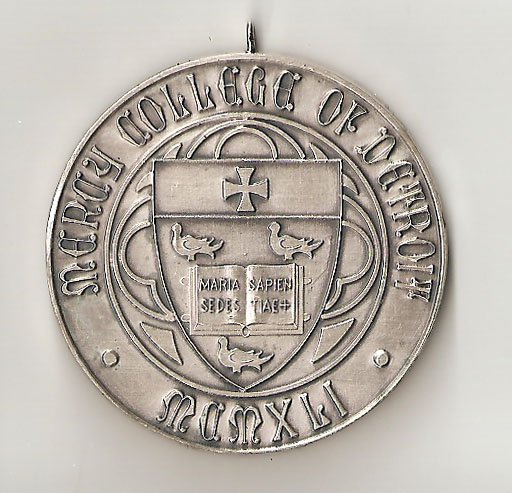 The Mercy Medallion was one of the highest honors the College could bestow. It was a sterling silver disc reflecting the Mercy College seal. The central ornament of the seal is the Mercy College Coat of Arms which consists of a shield symbolic of the Order of Mercy. The open book upon the shield is the traditional symbol of the College. Upon the open book pages is inscribed the motto of Mercy College: Maria, Sedes Sapien Tiae (Mary, Seat of Wisdom). The back of the medallion reads:
The Mercy Medallion
in honor of persons
whose lives speak the
humanitarian spirit
exemplified in the
"Works of Mercy"
Persons who receive the medallion eminently exemplify compassion for and commitment to their fellow human beings as they reach out to assist and improve the  condition of humanity. The medallion is given to those who have significantly helped others or have influenced society's response to a particular concern.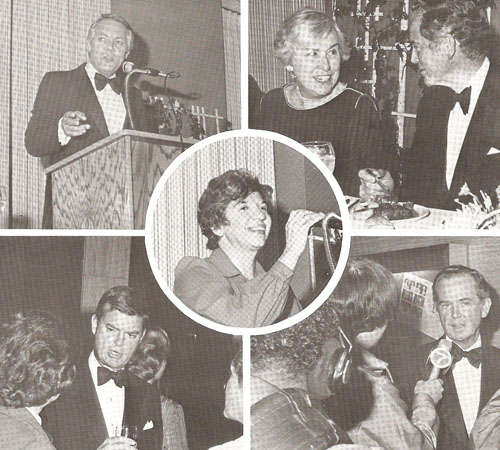 Some of the recipients of the medallion include: Douglas A. Fraser, Joseph L. Hudson, Jr., Honorable William G. Milliken, Marjorie Peebles-Meyers, M.D. Monsignor Clement H. Kern, Honorable Damon J. Keith, His Eminence John Cardinal Dearden, Honorable Richard H. Austin, Dave Bing, Alexa I. Canady and Thomas V. Angott. For additional recipients see the Special Collection page on University Honors Mercy Medallion.
Pat Higo, Archives and Special Collections Librarian