1947 Gobble-Hobble at University of Detroit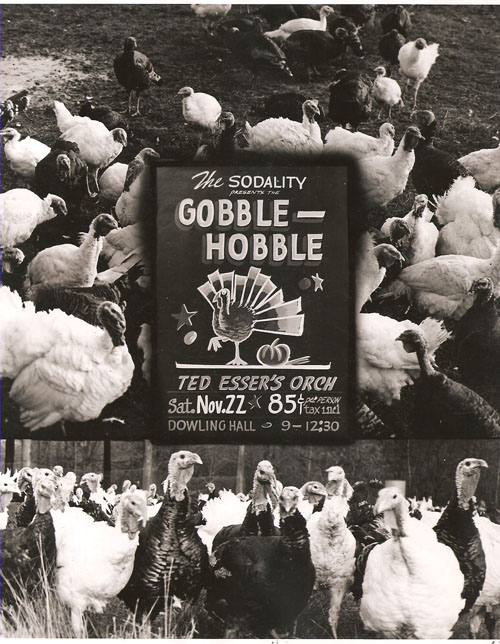 According to the Varsity News, the 1947 Gobble-Hobble ended a 16 year "No Dance" record at Dowling Hall. The dance sponsored by Sodality, was held in the Dowling Hall gymnasium. The ceiling was covered in balloons that would send down beams of colored light on the dancers below. Ted Esser's Orchestra would provide the music.
HAPPY THANKSGIVING!
and to all our Jewish Friends
HAPPY HANUKKAH!
or
HAPPY THANKSGIVUKKAH!!!
Pat Higo, Archives and Special Collections Librarian