Riding Club at UD 1963-1970?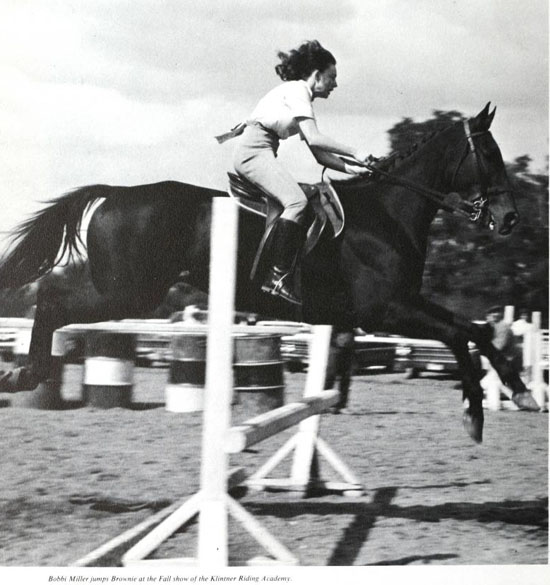 A Riding Club was officially recognized by the Student Council in November 1963 (Varsity News Dec. 3, 1963). It started out  strong with 52 members. The Klentner Riding Academy (KRA) in West Bloomfield Hills was the club's riding site. Initially there were five weekly riding classes (by 1965 it must have gone down to only once a week) for beginners to the more experienced riders. Lessons cost members $2. Some of the members had their own horses! The purpose of the club was to offer riding instructions to members and encourage the sport of horseback riding. Membership was open to all students and transportation to KRA was furnished to and from UD campus.
As part of the club activities, they sponsored their own horse show at the Klentner's Riding Academy and participated in the Grosse Pointe Horse Show and the traditional fox hunts. Social activities included, trail rides, sleigh rides and hay rides. The Riding Club would provide a horse drawn carriage for their Queen candidate in the Homecoming Parade (1965) and on Orphan's Day, each member would pay for a child from the St. Francis Home for the Boys to go riding.
At some point it looks like there was a drastic drop in club membership. The 1970 Tower Yearbook show only four members in the group picture for the Riding Club. There is no mention of the club activities in the Varsity News browsing through the 1969-1970 school year. Did the students that had the most interest graduate? Did the expense for lessons get too expensive for the student's budget? A Google search for the Klentner Riding Academy came up empty except for one reference in our own Folklore database. So did the lack of a place to take lessons on horseback riding end the club?
Is there a UD alumni of the Riding Club who could say for sure what happened? How does such a popular club that starts out with fifty members shrink down to four in less than seven years?
Just looking for some "horse sense" on the demise of the Riding Club.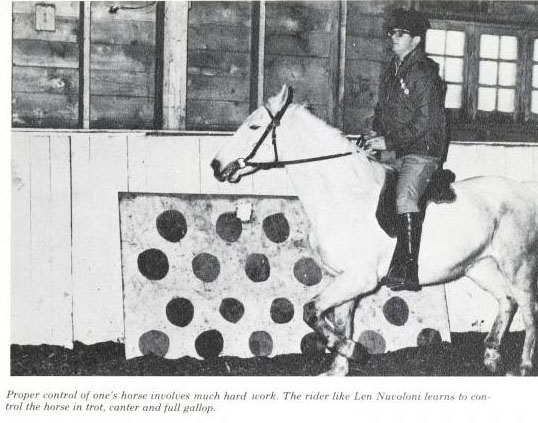 Pat Higo, Archives ans Special Collections Librarian