Ringing in a Happy New Year in 1922 at University of Detroit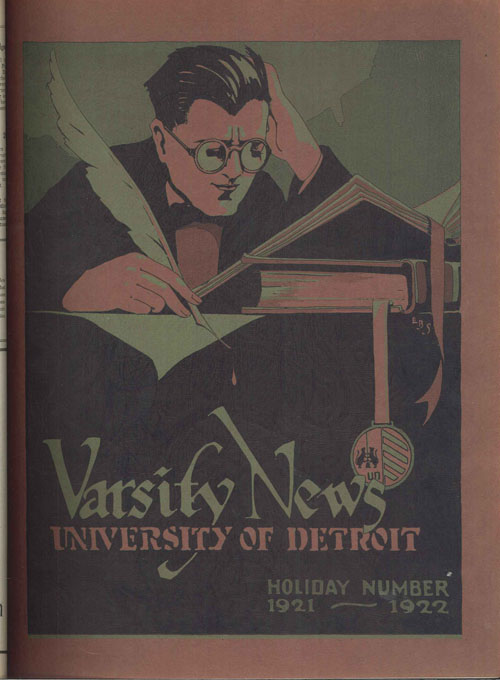 The beginning of 1922 started out with grand plans for the new location for the University of Detroit on Livernois, 42 acres which was recently purchased under the presidency of Reverend John P. McNichols, S.J. One of the first buildings built was the stadium, which was expected to seat 75,000, but was later scaled back to seat 20,000.  Oh well, a new year, a new location and high hopes for the future of the University of Detroit.
In the 1921-1922 Varsity News Holiday Edition there was the poem "A New Year Song" by Gene Devlin, a student at the university. The last line of the poem would have been appropriate if I had been doing this blog in 2000 or 2002.
HAPPY NEW YEAR!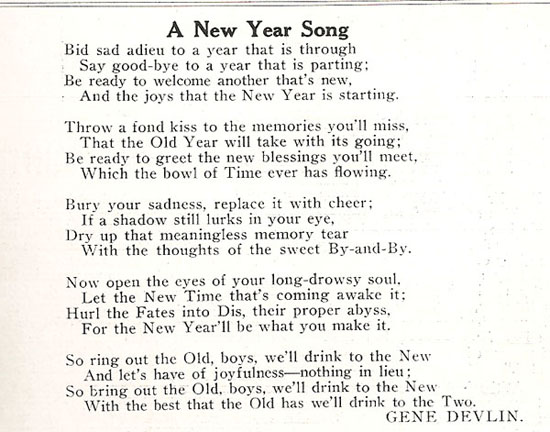 Pat Higo, Archives and Special Collections Librarian