Golden Memories for the Class of '65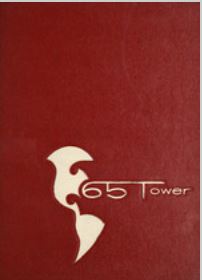 Each year at commencement the University of Detroit Mercy welcomes back former students for a fifty-year class reunion. For the class of 1965, here are a few items they might remember:
Maybe they were one of the 8500 who attended one of the last public appearances of Robert Frost at the Memorial building in November 1962.
Listen to Johnny Mathis at the 1963 Spring Carnival sing "Misty".
Remember where they were when they heard the news that President Kennedy had been assassinated, November 22, 1963.
February 1964, Basil Rathbone gave a lecture and reading of some poetry and dramatic scenes at Mercy College of Detroit.
Did they know phone calls on campus were handled by a switchboard! According to an article in the May 22, 1964 Varsity News, some 25,000 calls are made each month from the university. (Wouldn't be surprised if that many calls were going through in one day now!)
Two new "duplicators" were installed in the UD library. They had to use dimes, otherwise with nickels, the machines would jam. About 2,000 copies were made in the first two weeks. (See Varsity News, October 30, 1964)
Its been 50 years since UD announced the end of varsity football. Unhappy students took to the streets to express their anger.
Students at Mercy College of Detroit put on a production of the "Sound of Music" in March 1965. It was directed by Albert Zolton, faculty member of Mercy College.
How many students at UD would know that if they had an English class with Mrs. J.O. Smith, as the instructor, that she would become better known as Joyce Carol Oats, famous author of such novels as "them" which won the 1970 National Book Award for Fiction.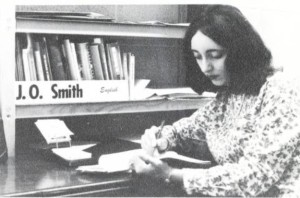 So what memories will the Class of 2015 have fifty years from now?
Congratulations and Best Wishes for University of Detroit Mercy's Class of 2015!