Mystery of Ten Pounds of Peanuts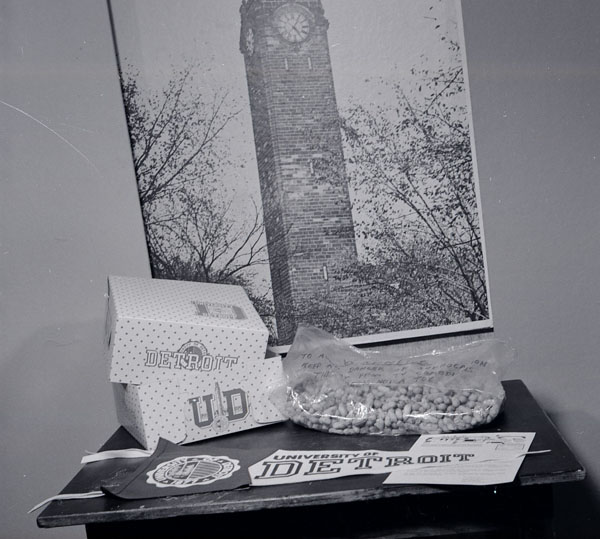 This is another one of those files that does not have enough information to know what is going on! There are pictures and a very brief description of a photo, but no news article to explain anything. There is just a tantalizing bit of a news press release in one photo, but a search through the student newspaper, Varsity News, comes up with nothing. So here is what information is available:
"Peanuts project" April, 1963 (label on file folder)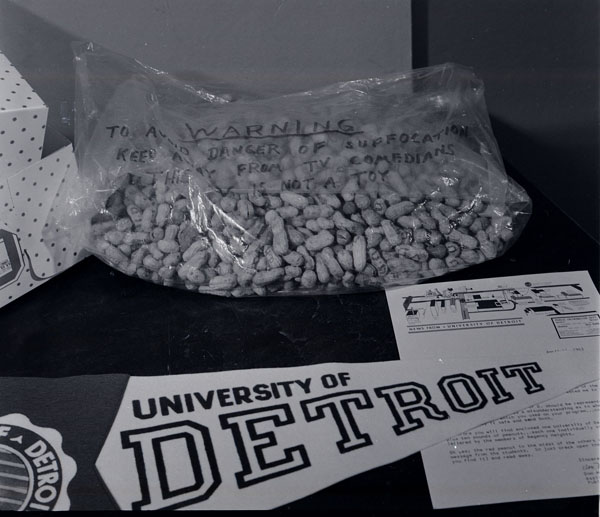 From the little bit of the news release: "the red peanut in the midst of the…?….message from the students. so just search…?…you find it) and read away."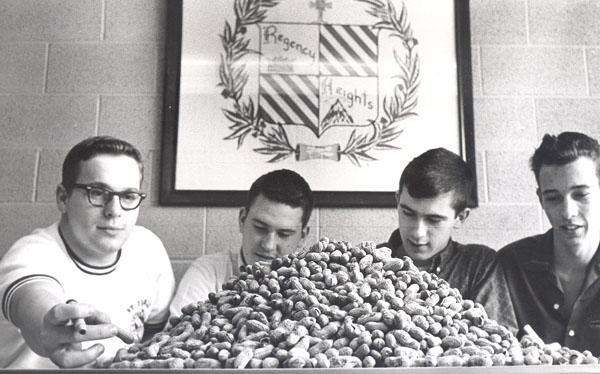 Members of the Regency Heights House of the University of Detroit Shiple Residence Hall writing "U of D" on ten pounds of peanuts
The students in the picture: (L. to R.) Tom Weisenberger, junior, majoring in accounting; Micky Hellrung, freshman, majoring in mathematics; Dick Hicke, sophomore, majoring in political science; and Bob Douglas, freshman, majoring in accounting
No contact information is available for any of these students if they are still around (its been more than fifty years since this picture was taken!). If anyone knows what this "peanut project" was all about, I would love to hear from you.