The Inauguration of a University President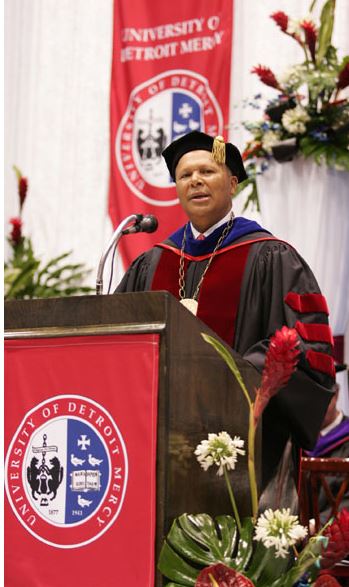 While the world will be watching as the United States inaugurates Donald Trump as the President of the United States, I thought I would take a moment to review what went on when the University of Detroit Mercy inaugurated its most recent president, Antoine Garibaldi in 2012.
Family, friends, faculty, board of trustees, alumni and all the local dignitaries came together to celebrate the university's heritage and reaffirm its mission to the community.
It turned out to be a very nice day for the event-even if it was Friday the 13th! There was a procession from each of the schools into Calihan Hall where the formal ceremony was held. Gifts were presented and speeches were made and everything went as planned. It will be interesting to see if everything will go as smoothly when Mr. Trump is inaugurated as the new President of the United States. Wonder what his first tweet will be!
All the activities, photos, media coverage and a copy of the program can be found here on the university's page on the inauguration.