The Construction of Lansing-Reilly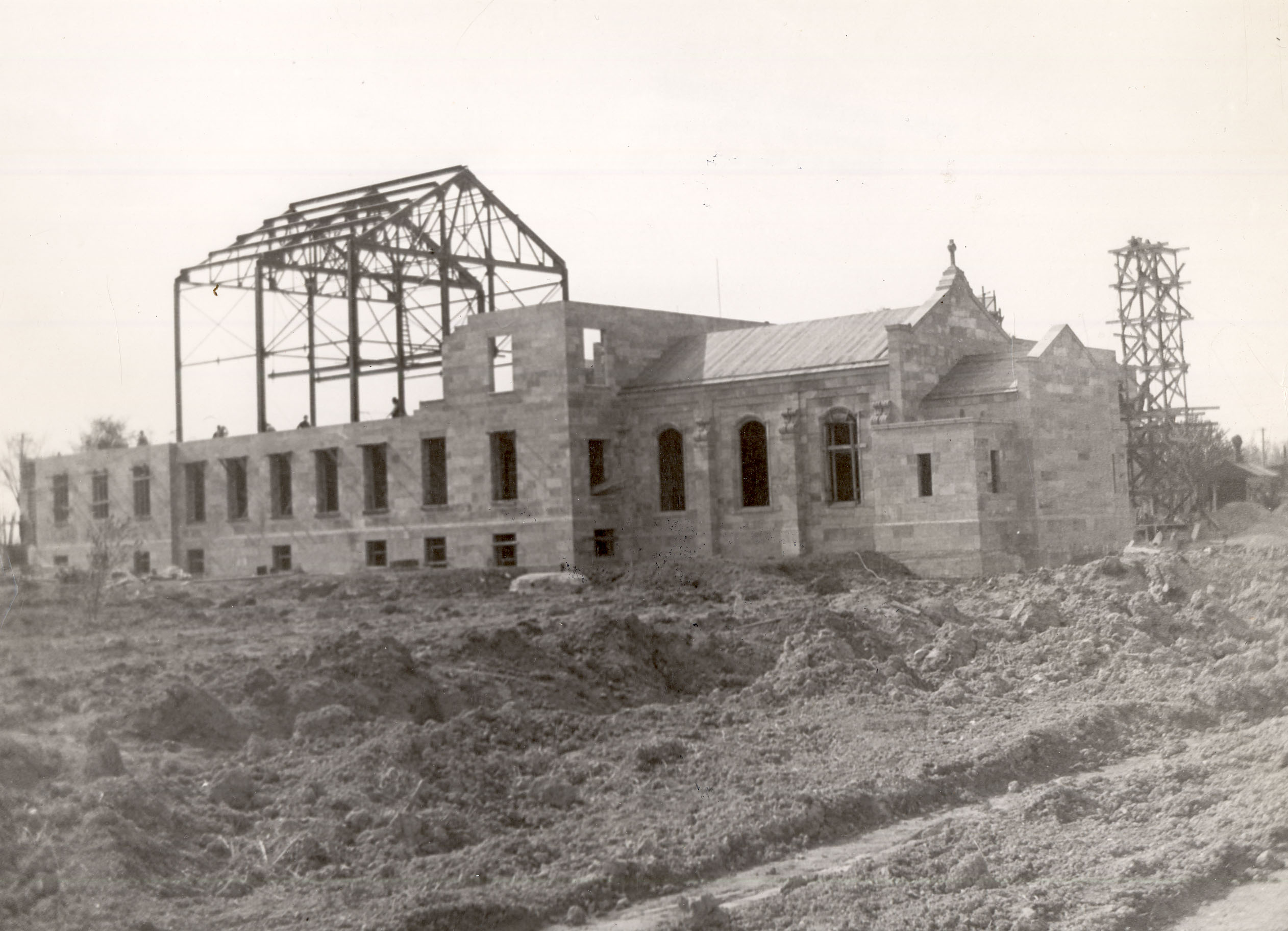 One of the first buildings erected on the McNichols campus was Lansing-Reilly Hall, but that was not the first name of the building. At first it was simply the "Faculty Building" since that was the residence for the Jesuit faculty on campus. It was later christen McNichols Hall in 1951, in honor of Fr. John P. McNichols, who was president of the University during the 1924-28 building program. The name "McNichols Hall" actually started much earlier. There are various stories on how that name came about. One is that students and faculty alike had formed the habit of calling it the McNichols Building because of its location on 6-Mile Road. In another story, the name McNichols Hall originated with the Army personnel. From 1943 to 1944 the Jesuits lived downtown rather than at the McNichols Hall, which was given over to 400 men of the Army's Student Training Corp, and they did not wish to refer to their residence as the faculty building.  However, in 1955 during construction of a three-story elevator, a 1925 cornerstone proclaiming the building the Reilly-Lansing Memorial was uncovered. I still have not found the reason the name is "Lansing-Reilly" instead of "Reilly-Lansing".
In the archive files are pictures taken during the construction of Lansing-Reilly in 1925. In 1962 an addition was added to provide additional housing for 50 faculty members. The newer section is now used to house part of the College of Health Professions.