In the 1960′s, the University of Detroit presented a series of performances from classical, popular and folk artists. "Town and Gown" at U of D was an innovation started by Rev. Herman S. Hughes, S.J. in 1964.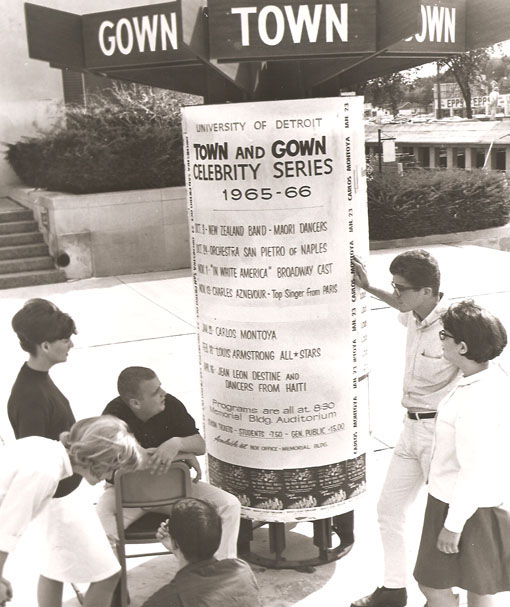 Throughout the school year various artists were scheduled included such names as (in no particular order): Louis Armstrong,  Carlos Montoya, the original Broadway cast of the Spoon River Anthology, Dave Brubeck, Duke Ellington, Ed Ames, Erroll Garner, Roger Williams, Arthur Fiedler conducting the Tokyo-based Yomiuri Nippon Symphony Orchestra, Blood Sweat & Tears, John Davidson, Stan Kenton, Simon and Garfunkle, Alvin Ailey American Dance Theatre, Eddy Arnold, Al Hirt and His New Orleans Band, Sergio Mendes and Brasil '66 and Smokey Robinson and the Miracles.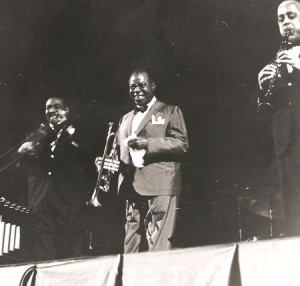 I am not sure, but it looks like sometime around 1970 the "Town and Gown" series may have gone away, but popular artist continued to perform on campus. The Varsity News report on concerts by such notables as Chicago, Three Dog Night, Nitty Gritty Dirt Band, Dionne Warwick, and Elton John.