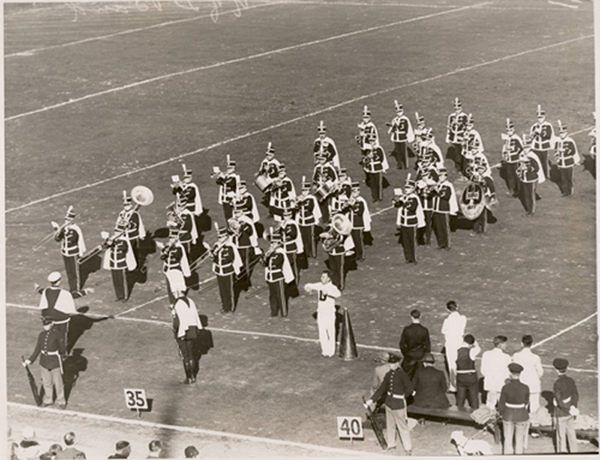 The University of Detroit had a marching band to go along with some of their football games. The first student band were engineers dressed as clowns, played at a football game in which U of M defeated U of D, 39-6 on November 1, 1913.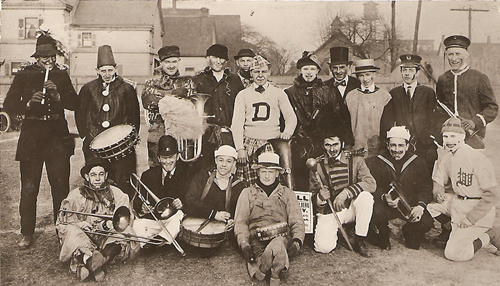 The first organized band was formed in September of 1919 when a call went out for volunteers and twenty-five musician showed up. The first appearance was for a performance of As You Like It by the Thespians in April 31, 1920 at Orchestra Hall. The band was supposed to make its debut at a St. Patrick's Day dance, but due to the fact that a local fraternity held a party on that date, it was postponed. After practicing all summer, the band was ready to perform for the football season of 1920. The band got new uniforms in November  1920 as a result of an interested alumni, Tom Chawke, who raised $1,000 in three days. Although the school colors of red and white was adopted back in 1892, these uniforms were blue and black. In October of 1925 a student band of 45 pieces made its first appearance in new red and white uniforms.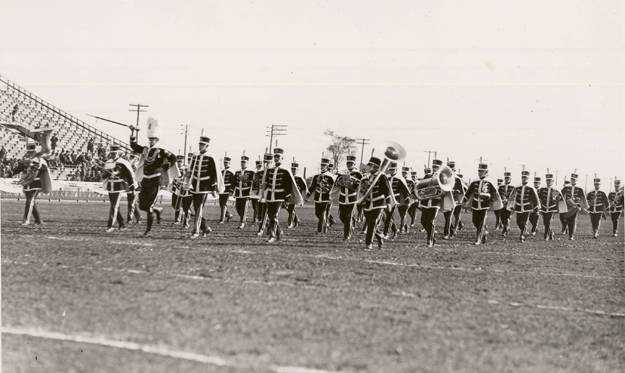 During WWII, the band had been disbanded in 1941 and university football games were suspended from 1943 to 1944. The first all university marching band was reorganized in 1947. Prior to 1947, a majority of the band members were recruited from the local high school or from professional musicians in the city. The new group had five women including Phyllis Gibson who brought her own tuba.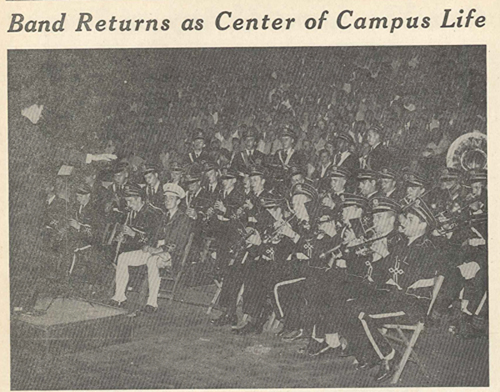 The band played their last concert in April 7, 1962. The university could no longer support the expense of personnel salaries and instrument and uniform repair and upkeep. In the fall of 1963, the students formed a "pep-band" that continues to play at basketball and other student activities.