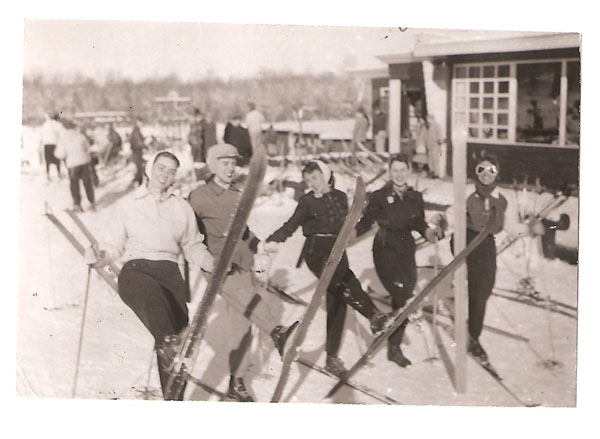 According to the Varsity News, the UD Ski Club was first formed in October 1951. The skiing was done at Cadillac, Michigan, Pontiac Ski Club, Snow Valley at Boyne Mountain, Caberfae and West Branch. They even had an occasion to travel outside of Michigan to Aspen, Colorado, Blue Mountain Ski Resort near Collingwood, Ontario for a four day ski trip and Mount Tremblant located in the Laurentian Mountain range, Quebec, Canada.
All students regardless of experience could join the club. Some of the more experienced skiers would participate in the Michigan Collegiate races against Michigan Tech, U. of M., Wayne State and Michigan State.
In spite of its name, the Ski Club had other activities other than skiing, they also had indoor activities like  square dances. During the warmer months, their activities included swimming, water skiing, hiking, and mountain climbing. The Ski Club also sponsored a "reliability run" which is done with automobiles-not skis. This is a contest in which the participants in each car try to follow an established course by solving a series of clues. To prevent racing, an average speed will be announced and participants would be checked periodically along the route with score points being deducted for being over or under that speed. Participants in the runs were expected to bring flashlights, dictionaries, almanacs and a sense of humor.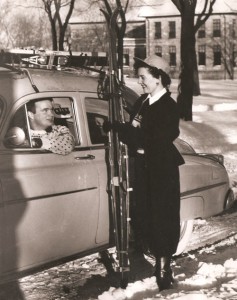 It was a very popular club with as many as one hundred members taking part in its activities. But alas, it seems much like the Riding Club, membership must have dwindled down from a hundred to about a dozen die-hard ski fans. The last group picture I can find is in the 1973 yearbook. The Ski Club would have had plenty of places to ski this year-except I wish it wasn't in front of my house!
Pat Higo, Archives and Special Collections Librarian