Peter Pan Restaurant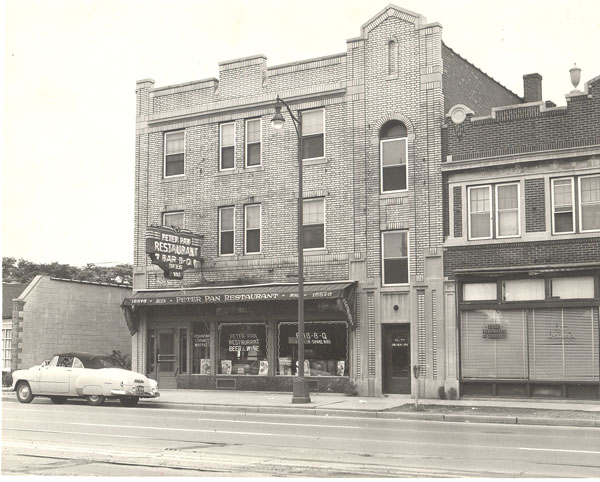 Back in the early days of the University of Detroit, Peter Pan Restaurant was a popular place to eat. It was right across from the McNichols campus on Livernois. The original owners were Nick Krametes and Speros Sassalos, better know by students as "Doc" Speros.
The university's famous undefeated football team of 1928 ate at the Pan at a long table reserved for its use. Doc would claim credit for the winning year. He told the team captain that if they beat everyone that year, he would throw them a banquet and give each lettermen a $5 gold piece. There were 38 lettermen. In 1928, Doc and his partner enlarged the restaurant and built a hotel above it because the university had no dormitory facilities for out-of-town students.
In 1944 Doc's partner died and the work was too much for Doc, so he sold the Pan. The ownership changed hands a few times, but eventually the place closed and the building torn down. In its location at 16875 Livernois is a vacant lot.