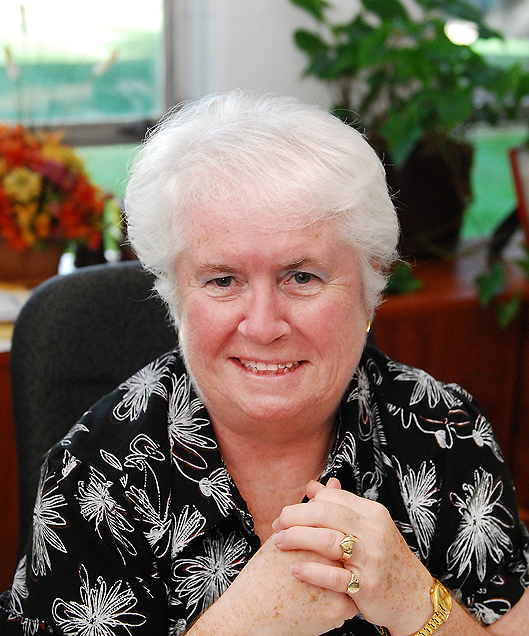 By the end of today, the University of Detroit Mercy's Dean of Libraries and Instructional Technology, Margaret Auer, after more than 54 years of service to the university (34 as Dean), will step down from her position to take a well deserved period of rest, relaxation and move to retirement. For one person to stay in one place for so long is probably a record that will be hard to top, I don't think you will find anyone who has spent more personal time and effort to make the university library the best it can be.
Instead of listing of all the accomplishments and challenges that have taken place under her tenure, I sat with her to have an informal interview about some of her memories of the university.
I asked her the following questions (and for the record, her answers are more from my notes and memory of our conversation and not recorded. There was a lot more to her answers, but you get the gist of it):
1. If I told you when you started that you would be working here for the next 50 years, what would you say?
In one of my meetings with Fr. Stockhausen (UDM President 2004-2010) he asked me if I was going to be here for the next 50 years. I said "Do you know how old I would be? I don't want to work that long." I was a student here (Class of '65) and had planned on going into teaching. I had no plans to be an administrator. I started work at the university in the Alumni office and later came to work in the library.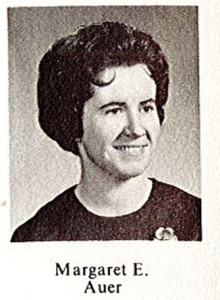 2.Did you ever consider applying somewhere else to work?
Maybe around the late 80′s I thought about it, but I had some family commitments. I was the primary caregiver for my parents and my sisters had their families to take care of. There were other libraries around here, but I couldn't go out of state and why go somewhere else for new challenges when I could find them here.
3.Are there any regrets or something you wanted to do with the library but it never happened?
We spent months working with the architects to putting an addition to the library. It would have opened up new spaces and extended the half floors of 2M and 3M. It would have brought the library into the 21st century-but the budget and other issues prevented that plan from being put in place. It was also very frustrating to have all the different moves that various libraries had to go through, shifting collections, open a library, close a library, and merging libraries. With all the moves it was often difficult to get the new or merged libraries to realize its full potential in servicing the student.
4.What are you going to miss the most?
The people. I love the profession. I like to be able to mentor people, get them to broaden their perspectives. So many of the former librarians here have gone on to head large libraries. like Nancy was head of DPL (Detroit Public Library), Linda is Director at Saginaw Valley State University, Carol at Sterling Heights Public Library, and John at Oak Park Public Library.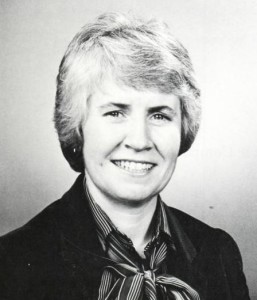 5.Do you have any words of wisdom for the next library dean?
My father told me when I first accepted this position "Uneasy is the head that wears the crown". At first I never really understood what that meant, but I do now. If things go wrong, its your fault, if things go right, its because everybody else does their job. Its not personal, it comes with the territory of being in charge. I would also tell her: Enjoy what you do! Look forward to coming into work everyday-well maybe not all the time.
Thank you Margaret for EVERYTHING!. You have set some high standards for the next dean. Have fun in your retirement.