1966 Mardi Gras at UD with Louis Armstrong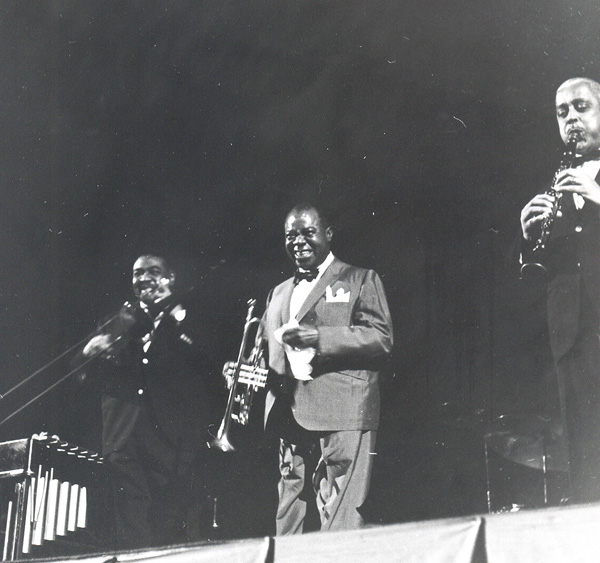 Louis Armstrong gave a performance as part of the University of Detroit's Town and Gown Series. He was in town during the UD's Mardi Gras weekend and help crown the King (Robert Plantz) and Queen (Carolyn J. Popp) of Mardi Gras at his concert.
As part of the festivities during that weekend there was a street parade of costumed marchers down Livernois, a Mardi Gras Ball, and after Louis Armstrong's concert and again after the basketball game, students could go to "Papa John's" for some gambling action.
Where was Papa John's?  It was upstairs in the student union. The casino had blackjack tables, over and under wheels, crap tables and roulette wheels. To play, each person was provided with a set amount of paper money which he or she will try to increase by betting on the various games. At the end of the evening when the player has won the required number of paper dollars for a chance on a prize, he could go to the "Double or Nothing" booth for a prize. The prizes could be Batman comic books (which now probably would be worth something!), a TV set, tickets to movies, dinner for two at Larco's, electric carving knives, or six free Karate lessons.